Introduction:
Diamond Grinding Head
Whirlwind's grinding heads are designed to grind rough concrete surface smooth with standard arbor and flush cut bolt patterns to match most commercially available machines.These heads are efficient in removing coatings and smoothing patches . Each head is precision balanced for vibration free grinding and a smooth finish.
Diamond Tools:
Diamond Grinding Wheel
Features:
Diamond Wheels
Diamond Wheels for Concrete Grinding
Diamond Wheels for Wet and Dry Grinding
Sintered Diamond Grinding Wheels
Dauble Raw Diamond Grinding Wheels
Single Raw Diamond Grinding Wheels
Dauble Ring Diamond Grinding Wheels
Single Ring Diamond Grinding Wheels
Dauble Ring Diamond Grinding Wheels
Single Ring Diamond Grinding Wheels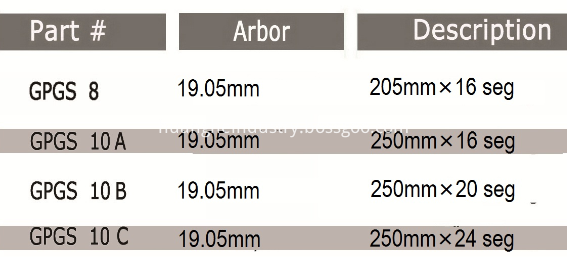 Profile of Company:
Huanghe Whirlwind we represent a company that "makes it all" in terms of the production of synthetic diamond, metal powder manufacturing and diamond tool production, all encompassed in one source.
Founded in 1979 as a partnership of the Huanghe Group, A.L.M.T Osaka Diamond (Japan), Research Institute for Abrasives and Grinding and 23 subsidiary companies, Huanghe Whirlwind is the world's largest manufacturer of synthetic diamond, diamond and metal powders and diamond tools, blades and core bits. The Whirlwind facility covers 1 square kilometer of manufacturing space with 500 acres of plant under-roof and employs more than 5000 people. Net sales in 2014 amounted to USD 268 million.
Our engineering capabilities enable us to offer you a great experience in reliability, consistency and quality with ourworld-class diamond tools, One of Whirlwind's subsidiaries is a national research and development cen'ter, which holds the rights to hundreds of intellectual properties. We match the right diamond that we produce, to the right application. We employ the metal powders that we manufacture, to insure excellent results.
What does this mean to you?
great metallurgical engineering experience with a single source manufacturer

a better understanding of cutting technology

matching the right diamond to the right application

a greater variety of products from one company and having a manufacturing supplier that "Makes It All",
From Start to Finish, We Get It Done !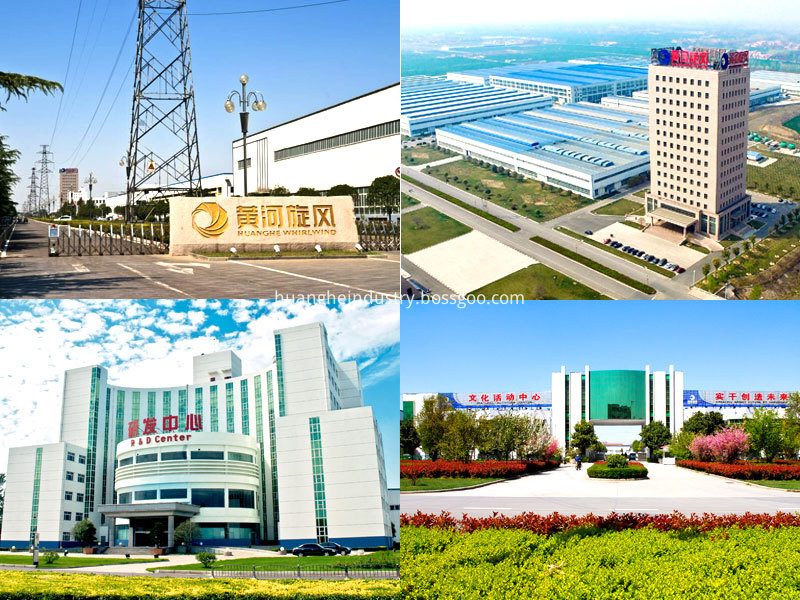 Certificates of Company:
Presentation of Workshop: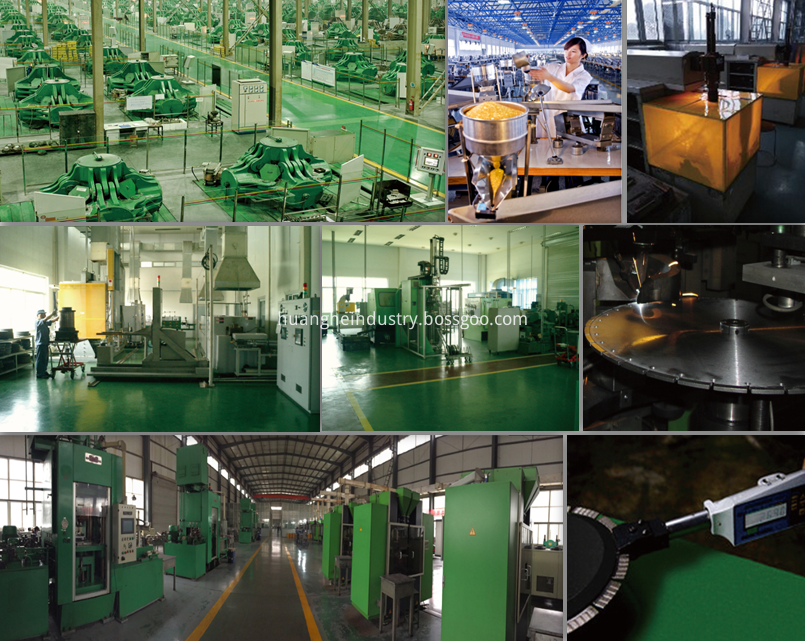 Popular Products: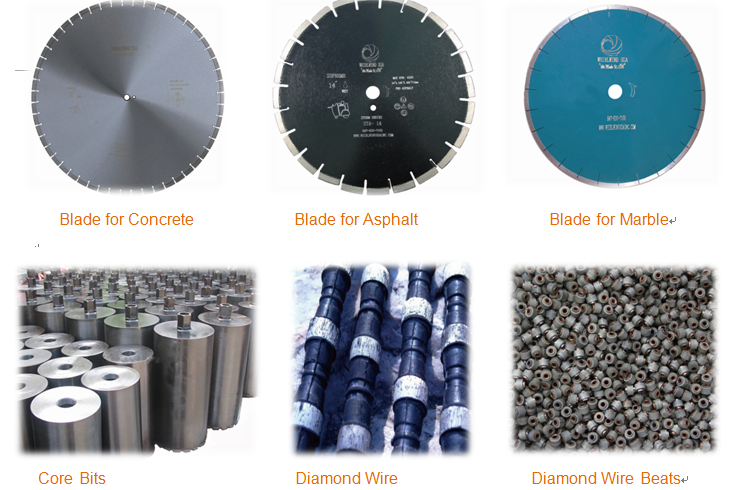 Remark:
When placing an order, the following information is required.
1. Diameter and specifications of product. We can custom manufacture to your specifications.
2. Arbol Holes Size. Pin hole where necessary and CTC between arbor and Pin hole.
3. Material to be cut(GP, natural stone, masonry, concrete, asphalt)
4. Hardness of the material.(hard, medium, or soft)
5. Type of machine. (flat saw, masonry saw, hand-held saws )
6. Wet o dry cutting. Commonly right angle grinders, hand held high speed saws are used dry. Masonry saws, floor saws are generally used wet, however, some applications are used dry.
7. Spindle speed (rpm)
8. Motor power (HP or KW)